Featured Deals
Run the Risk by Lori Foster – $1.99 until October 31 (regular price $5.99)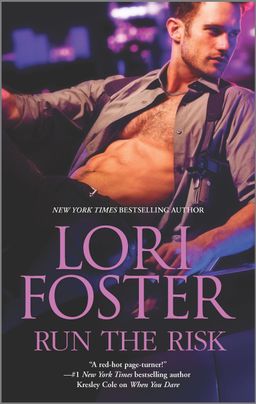 When Detective Logan Riske goes undercover to find Pepper Yates, a potential link to his best friend's unsolved murder, he vows to gain her cooperation by any means necessary. But the elusive beauty is more suspicious—and in far more danger—than he expected. And the last thing Logan needs is to start caring for her….
Pepper has spent years dodging the corrupt club owner who will stop at nothing to keep her silenced. She can trust no one, not even the handsome new "construction worker" who's moved in next door. The heat between them is undeniable. But will surrendering to passion bring her the safety she so desires—or will her feelings for Logan draw them both into a killer's crosshairs?
Buy Now:
Harlequin.com | Amazon | Barnes & Noble | Google Play | Apple Books | Kobo
Enticed & A Game of Vows by Maya Banks and Maisey Yates – $2.99 until October 31 (regular price $5.99)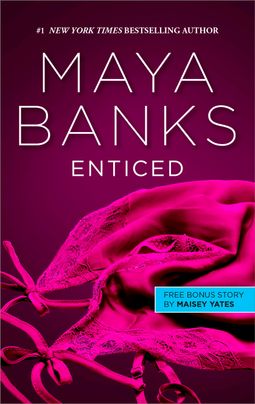 A summer romance. An accident. Amnesia that hides all his sins. For the sake of their unborn child, can he make up for the past? Don't miss this fan-favorite story from New York Times bestselling author Maya Banks!
Bryony Morgan fell hard for hotelier Rafael de Luca… and then he vanished. Now she's tracked him to his New York gala, determined to get answers from him. Not only for her, but also for their unborn child. But to her shock, Rafael can't remember her or the sizzling summer nights they shared at his island retreat.
Rafael de Luca has worked hard to hide his amnesia from investors, but Bryony risks exposing him and ruining all he's worked for. And the news of her pregnancy floors him. There's only one thing to do—return with her to the island where they supposedly fell in love and unravel what really happened between them.
But when his memory returns, he doesn't like what he learns. It'll take everything he has to grab this second chance with Bryony and make up for all he's done…
Originally published as Enticed by his Forgotten Lover in 2011.
FREE BONUS STORY INCLUDED IN THIS VOLUME!
A Game of Vows by New York Times bestselling author Maisey Yates! To regain his memory and his runaway bride, he must claim her now…or forever hold his peace!
Eduardo Vega once had the world at his feet, with trophy wife to match! Then a cruel accident left him with only fragments of memory—costing him everything. Now he must piece the puzzle of his life together before his bride weds another groom…
Originally published in 2012.
Buy Now:
Harlequin.com | Amazon | Barnes & Noble | Google Play | Apple Books | Kobo
The Lady Travelers Guide to Scoundrels and Other Gentlemen by Victoria Alexander – $1.99 until October 31 (regular price $5.99)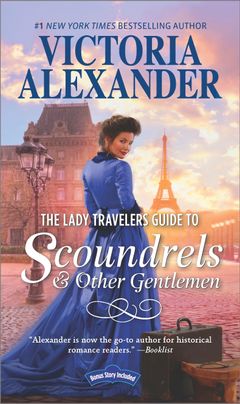 Embark on the breathtaking romantic adventures of The Lady Travelers Society in the brand-new series by #1 New York Times bestselling author Victoria Alexander
Really, it's too much to expect any normal man to behave like a staid accountant in order to inherit the fortune he deserves to support the lifestyle of an earl. So when Derek Saunders's favorite elderly aunt and her ill-conceived—and possibly fraudulent—Lady Travelers Society loses one of their members, what's a man to do but step up to the challenge? Now he's escorting the world's most maddening woman to the world's most romantic city to find her missing relative.
While India Prendergast only suspects his organization defrauds gullible travelers, she's certain a man with as scandalous a reputation as Derek Saunders cannot be trusted any farther than the distance around his very broad shoulders. As she struggles not to be distracted by his wicked smile and the allure of Paris, instead of finding a lost lady traveler, India just may lose her head, her luggage and her heart.
Buy Now:
Harlequin.com | Amazon | Barnes & Noble | Google Play | Apple Books | Kobo
Off Base by Annabeth Albert – $1.99 until October 31 (regular price $4.99)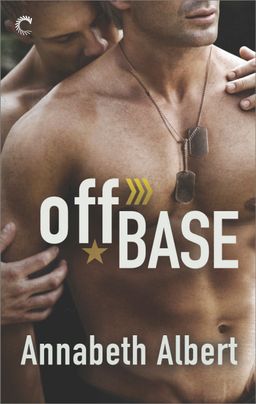 "Off Base combines a sexy romance with an emotionally dramatic story and is a great start to the Out of Uniform series."—All About Romance
After trading the barracks for a fixer-upper rental, navy SEAL Zack Nelson wants peace, not a roommate—especially not Pike, who sees things about Zack he most wants to hide. Pike's flirting puts virgin Zack on edge. And the questions Pike's arrival would spark from Zack's teammates about his own sexuality? Nope. Not going there. But Zack can't refuse.
Pike Reynolds knows there won't be a warm welcome in his new home. What can he say? He's an acquired taste. But he needs this chance to get his life together. Also, teasing the uptight SEAL will be hella fun. Still, Pike has to tread carefully; he's had his fill of tourists in the past, and he can't risk his heart on another, not even one as hot, as built—and, okay, yeah, as adorable—as Zack.
Living with Pike crumbles Zack's restraint and fuels his curiosity. He discovers how well they fit together in bed…in the shower…in the hallway… He needs Pike more than he could have imagined, yet he doesn't know how to be the man Pike deserves.
Don't miss the Out of Uniform series by Annabeth Albert! Order your copy of At Attention, On Point, Wheels Up, Squared Away, Tight Quarters and Rough Terrain today!
Buy Now:
Harlequin.com | Amazon | Barnes & Noble | Google Play | Apple Books | Kobo
Runaway Temptation by Maureen Child – 99 cents until October 31 (regular price $3.99)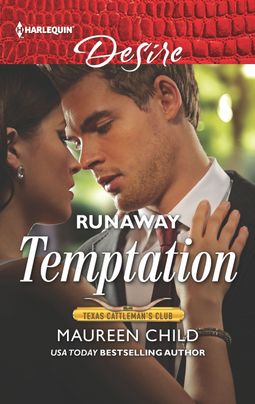 A getaway from the wrong groom leads to…
A tall, blue-eyed Texas temptation…
When Shelby Arthur's mad dash from the altar ends in the arms of sexy rancher Caleb Mackenzie, she's a goner. And then the handsome Texan offers his ranch as a hideaway while she gets her life under control…but soon their passion is out of control. Is Caleb the right guy at the wrong wedding, or will Shelby run again?
Buy Now:
Harlequin.com | Amazon | Barnes & Noble | Google Play | Apple Books | Kobo