Featured Deals
Solid Soul by Brenda Jackson – $1.99 until September 1 (regular price $3.99)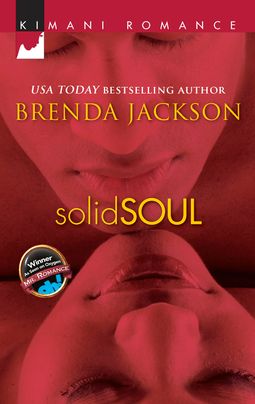 In the real world there was no way flower shop owner Kylie Hagan would ever meet up with millionaire Chance Steele. But the world of single parents and teenage hormones brought them together the first time — and a simmering passion they both tried to deny wouldn't keep them apart for long.
Chance made her think of hot, sultry Southern nights. Kylie had him imagining satin sheets and soul-stirring kisses. But in the cold light of day, they had to resist each other. There was no way they'd let uncontrollable desire ignite their carefully protected hearts.
But some things they couldn't ignore.…
Buy Now:
Harlequin.com | Amazon | Barnes & Noble | Google Play | Apple Books | Kobo
First Time in Forever by Sarah Morgan – $2.99 until September 1 (regular price $5.99)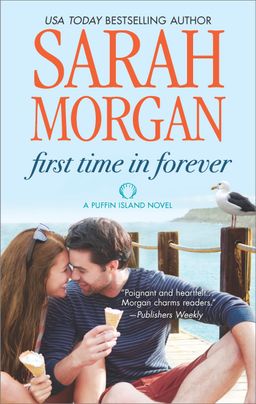 USA TODAY bestselling author Sarah Morgan will sweep you away with her Puffin Island series!
Happily-Ever-After isn't on Emily Donovan's agenda…
Emily's been too swept up in a challenging year of firsts—from becoming a stand-in mum to her niece Lizzy to moving to remote but beautiful Puffin Island—to think about love.
But that's before charismatic local yacht club owner Ryan Cooper kisses her…
Ryan knows Emily has a complicated past that she's struggling to face. So he makes it his mission to help her unwind and enjoy the chemistry they share.
Can the welcoming community of Puffin Island work their magic on Emily and get her to take her biggest leap of trust yet—putting her heart in someone else's hands?
Buy Now:
Harlequin.com | Amazon | Barnes & Noble | Google Play | Apple Books | Kobo
No Such Thing by A.M. Arthur – $1.99 until September 1 (regular price $4.99)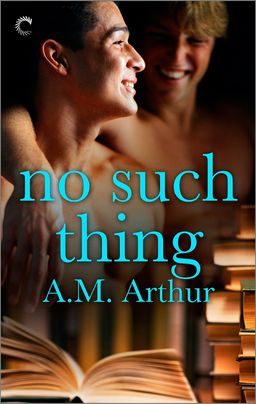 Twenty-two-year-old Alessandro Silva knows that returning to tiny Perch Creek to help his foster mother was the right thing to do. With no degree and a delinquent's reputation, he's lucky to have landed a job waiting tables. But not everyone is happy he's back, and the only thing keeping his move home from being a total bust is his boss's hot brother.
Jaime Winters spent most of his life watching the world go by, first from a series of hospitals and then from behind big stacks of textbooks. Studying is easier than facing the fact that years of heart failure means he's still a virgin at twenty-three. Until the new waiter in his sister's diner awakens desires he'd long ago given up on.
The last thing Alessandro wants is to fall for someone as fragile as Jaime. And Jaime may have a new heart, but he's scared of what giving it to another person would mean. Their no-strings-attached, instructional approach to sex keeps emotion safely at bay, until a secret from Alessandro's past forces them to confront their feelings in the present…
Buy Now:
Harlequin.com | Amazon | Barnes & Noble | Google Play | Apple Books | Kobo
The Lady's Command by Stephanie Laurens – $1.99 until September 1 (regular price $6.99)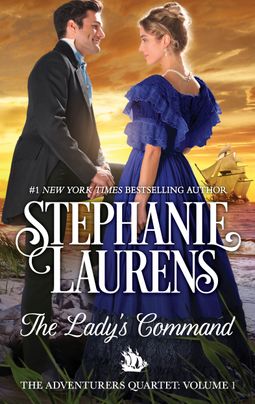 Discover THE ADVENTURERS QUARTET, a riveting blend of Regency-era high seas adventure, intrigue and romance, only from #1 New York Times bestselling author STEPHANIE LAURENS.
His to cherish
Declan Frobisher chose Lady Edwina Delbraith as his wife. Scion of a bold, seafaring dynasty, he's accustomed to getting his way— Edwina would be the woman who graced his arm, warmed his bed and remained safely at home when he returned to sea. But once the knot is tied, Declan discovers Edwina is unconventional and strong-willed, and his marriage promises to be as tempestuous as the high seas.
Hers to command
Edwina's fairy-princess beauty hides a spine of steel. Born into the aristocracy—born to rule—and with Declan's ring gracing her finger, she expects to forge a marriage by his side. Then bare weeks into their honeymoon, Declan is recruited to sail on a secret mission. Edwina— naturally—declares she must accompany him.
Theirs to conquer
Facing unforeseen perils and unexpected enemies while battling to expose a dastardly scheme, Declan and Edwina discover that their unusual marriage demands something they both possess—bold and adventurous hearts.
Buy Now:
Harlequin.com | Amazon | Barnes & Noble | Google Play | Apple Books | Kobo
Confessions by Cynthia Eden – $1.99 until September 1 (regular price $4.99)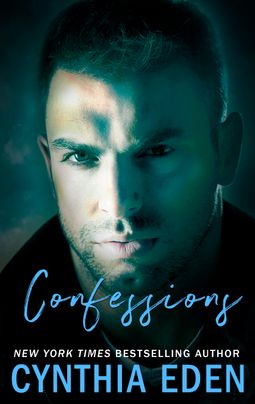 Desperate to prove she's being framed for murder, Scarlett Stone entrusts her reputation—and her life—to the man who once broke her heart. Grant McGuire, a sexy former army ranger turned detective, has never been the same since military action. But behind his cold demeanor, he still burns for Scarlett.
Taking her case is an easy but dangerous decision for Grant. Together they must race against the clock to find the real killer, who now wants them both dead. More dangerous, however, is their sudden, reignited passion. Grant will do anything for a second chance with Scarlett…while she'll do everything to keep the secret she never wants him to know…
Buy Now:
Harlequin.com | Amazon | Barnes & Noble | Google Play | Apple Books | Kobo